About Us
Long Jetty Chinese Restaurant is a popular Asian restaurant located Long Jetty. Some of the menu items include Vegetarian Spring Rolls, Pork Fillets with Mushroom, Beef Chow Mein, BBQ Pork Chow Mein, Beef in Sweet & Sour Sauce, Mushroom Omelette, Vegetables Hor-Fun, and Fried Rice with King Prawn & Pineapple. Long Jetty Chinese Restaurant also features a variety of South East Asian Cuisines such as King Prawn in Green Curry Sauce, Chicken in Green Curry Sauce and Beef Rendang. The friendly staff helps to create an excellent dining experience at a reasonable price.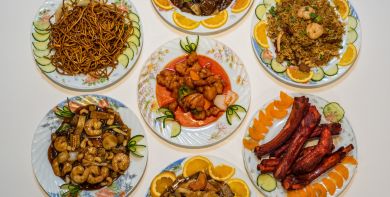 Reviews
Warren
"Always a fresh and tasty meal, great value! Thanks."
Carolyn
"The food was lovely. The delivery person was very nice."
Patricia
"Delicious food, great service & speedy delivery"
Julee
"Food was delicious. Will definitely order again!"
We deliver to
2261 Bateau Bay, 2261 Berkeley Vale, 2261 Blue Bay, 2261 Killarney Vale, 2261 Long Jetty, 2261 Shelly Beach, 2261 The Entrance, 2261 The Entrance North, 2261 Toowoon Bay, 2261 Tumbi Umbi